The biblical Fall of Man is an awful and yet fateful myth. We still do not know any intelligible facts. That is, we still do not know what or how anything happened that long a time ago. We rely on hunches, on smoke to tell of a fire somewhere, on an interpretation of relatively recent historical affairs and personal experiences to conjecture a cause, thus solely relying on the exclusively human faculty of extensive imagination. People are not always able to tell the difference between smoke and fog. We then only know that we do not see clearly.
Yet, the myth continues to condition our everyday lives in extraordinary ways. Will that ever come to an end? The truth, it is said, will set you free. Can we ever uncage ourselves from the virtual shackles around our minds as put on by prophets and saints? The East does not believe in a Fall of Man as explicitly as it is stated in Christian theology, and Asian people do not seem to be worse of. What is the point of perpetuating a cheesy myth?
The authors of Genesis were rather cryptic. Their few lines give us a man, a woman, a fruit, a serpent, and then eternal exile enforced with a flaming sword. Then came the letters and Apocrypha, rabbinical writings, Christian writings, and centuries of literature and art to fill in the details.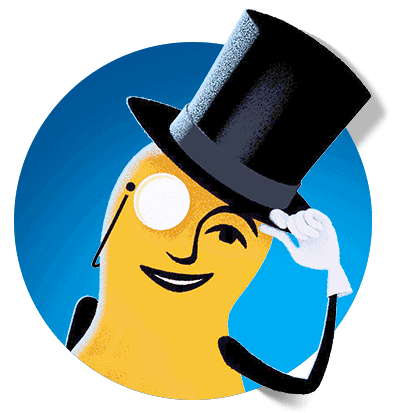 Mr. Peanuts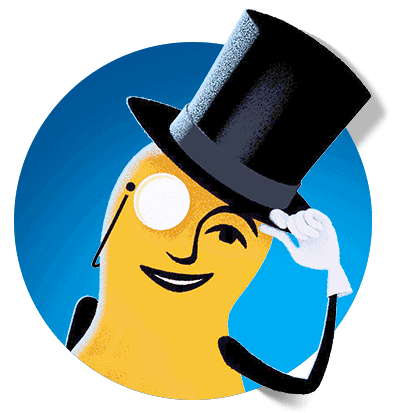 Mr. Peanuts
When recounting the narrative of Adam and Eve, The Washington Post proposed:
"First, the story existed as myth, inspired in part by the Babylonian creation story, then Saint Augustine made it fact, and biblical literalism reigned for centuries until the Enlightenment, when representation of the couple in art and literature became so accurate that they seemed too human, too real, and people started asking questions, and before long secularism and science turned the story back into myth."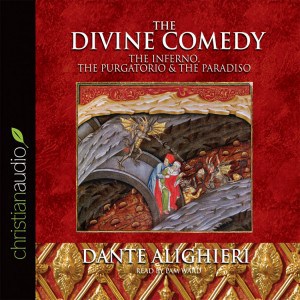 Dante Alighieri
My epic poem Divine Comedy is an imaginative vision of the afterlife and presents an image of divine justice meted out as due punishment or reward.
People say that my epic poem Paradise Lost, about the Fall of Man, is the greatest of all.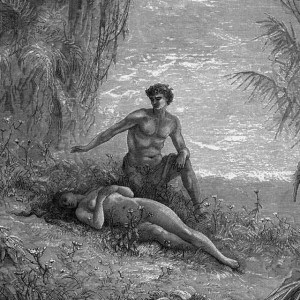 John Milton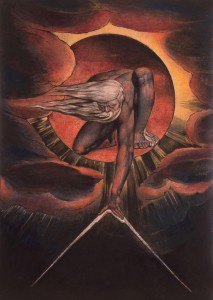 William Blake
And I created a symbolically rich collection of prophetic visual arts, irresistible to most viewers.
Perhaps, but it all pales in comparison to my theories of evolution.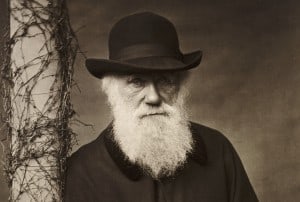 Charles Darwin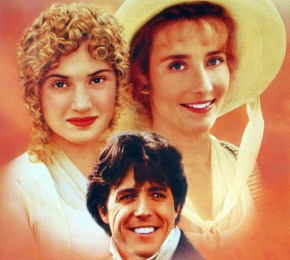 Jane Austen
Pride and Prejudice and my other books explore the dependence of women on marriage in the pursuit of favorable social standing and economic security.
My reports detail the attitudes towards sex in South Pacific and Southeast Asian traditional cultures and influenced the 1960s sexual revolution.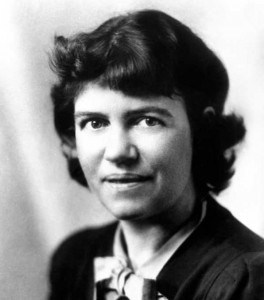 Margaret Mead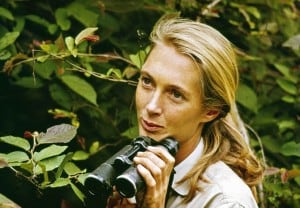 Jane Goodall
And I was befriended by many chimps. Us humans are much like them, except we talk and read books.
Why are some of these people listed? They do not blow into our horns.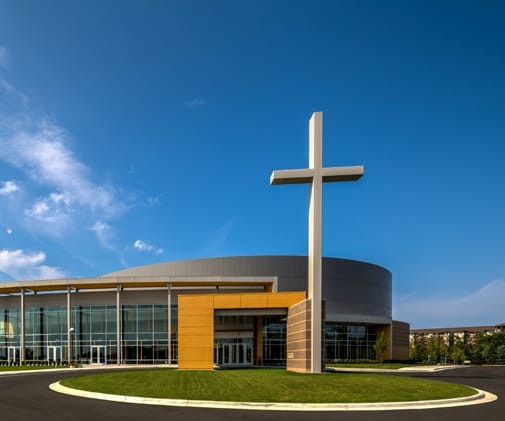 Christianity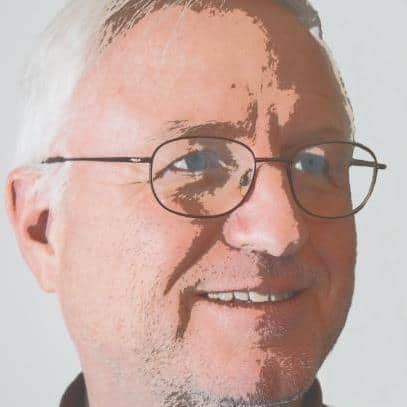 Tom
No, some do not. But I am glad for I appreciate second opinions.
Yes, we know that bonobos are playful about sex. That is, they engage in sexuality not only for reproductive purposes as chimps largely do. Bonobo's sexuality displays occasionally in distinct recreational manners. We do not know if that is a more recent adaptation in terms of evolution, or if that was the case right from the beginning of both their split from the common ancestors between them. And we suspect that even other, rudimentary 'intelligent' creatures, perhaps dolphins, engage in recreational sex as well.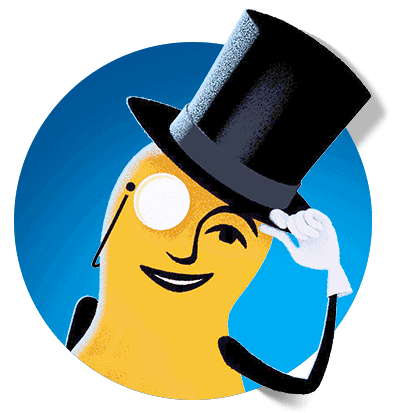 Mr. Peanuts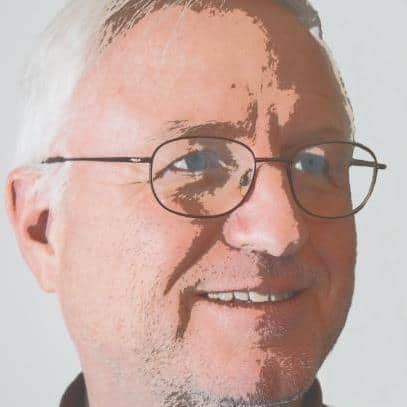 Tom
If you were that biblical God, would you have felt comfortable telling a pair of chimps or bonobos not to eat from the Tree of Knowledge and Evil, that is, not to have sex until without any further explanations?
Adam and Eve? They were mature enough to have sex, apparently, but were they mature enough to understand such a command, whether the command would have been delivered via speech or dream or stick and carrot?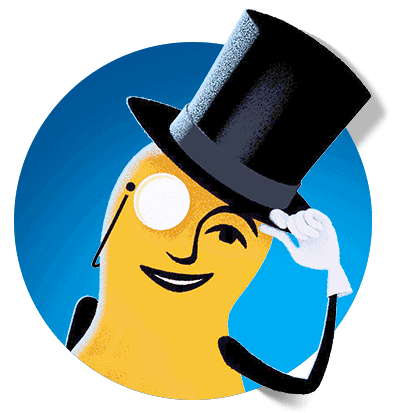 Mr. Peanuts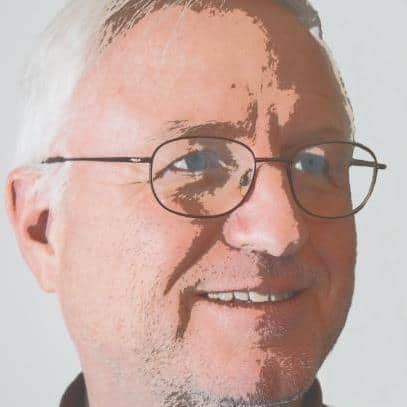 Tom
What would we need to presuppose to make the story of the Fall of Man intelligible? Could a god appear out of nowhere to let them know, or would a god have to have established a relationship of sorts for that stricture to be understood?
We know of an intermediary, an angel appearing as an apparition by modern standards, but then perhaps as a natural phenomenon. It still would be the use of speech to convey the necessities. Could Adam and Eve be expected to intuitively understand the will of God?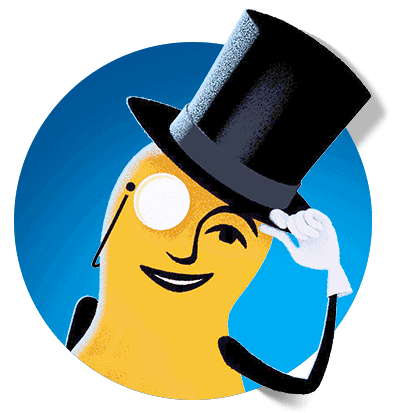 Mr. Peanuts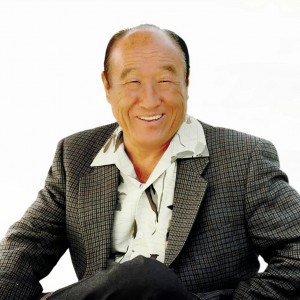 Sun Myung Moon
As I once said, Adam and Eve might not have looked as polished as us modern humans, that is, with our lack of heavy body hair, etc.
What does that imply? That they looked more like those in a stereotypical image of Neanderthals?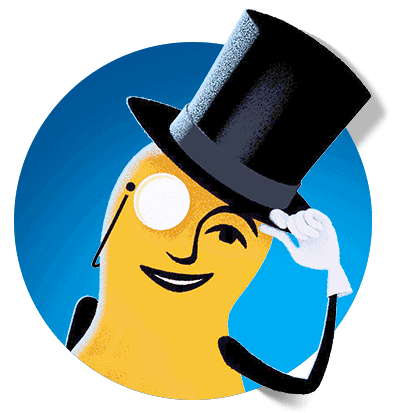 Mr. Peanuts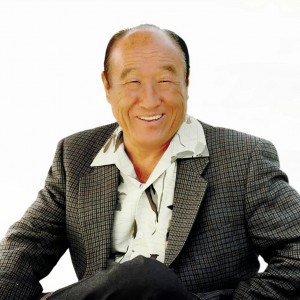 Sun Myung Moon
Well, it implies that God probably did not create a distinct Adam and Eve from scratch. And that, from an anthropological or biological perspective, they probably lived a very long time ago, that is, rather early on the evolutionary tree.
What else did I say? Not much, how would I know.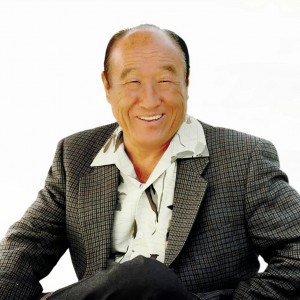 Sun Myung Moon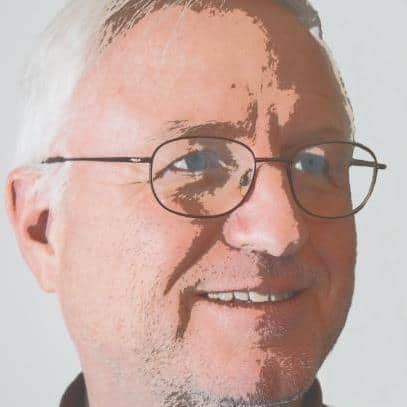 Tom
Really, did God not reveal more to you?
But does it not read in Mark 4:34 that "He did not tell them anything without using a parable. But privately He explained everything to His own disciples."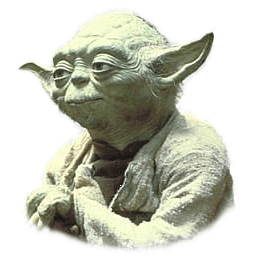 Yoda
Honestly, if you all believe that revealing these things openly would offend or threaten powerful people and possibly endanger my life and that of my dependents, I am happy to let you continue to believe that as it keeps up my mantle of mystique.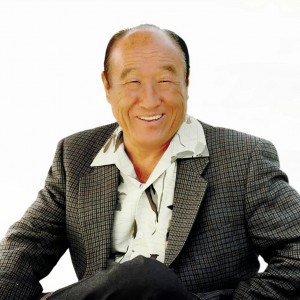 Sun Myung Moon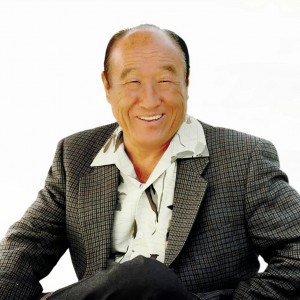 Sun Myung Moon
Tom, you just need to keep reading my words until you get it. When you come to feel the love of God, finally, your doubts will all disperse and you will be at peace for all of eternity.
True or not, that's a perfect excuse for not telling, isn't it? Or is it just veiling the fact that you do not know, even though followers of yours are led to believe that you would, that is, not prevented from adopting unreasonable expectations? Like in 'woke' followers will not do any following, any tithing?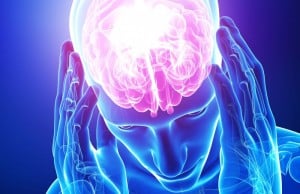 Mind Reader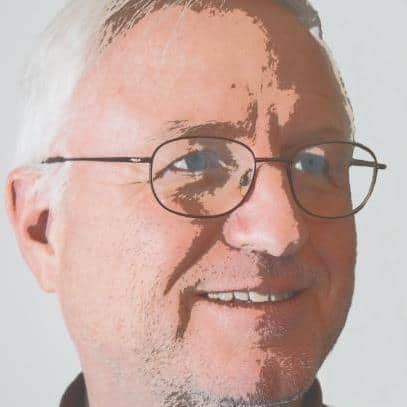 Tom
Rev. Moon, even your disciples don't tell. Will we ever be told? By whom? If I were the one to work something out, it would be a fairly secular or humanistic explanation. Probably not what your congregation is looking for. BTW, did you not say that Creation did not fall?
Why are you bothering with this?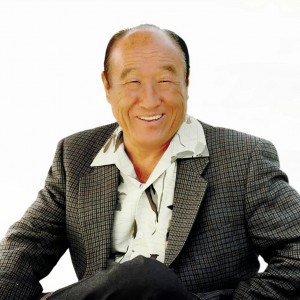 Sun Myung Moon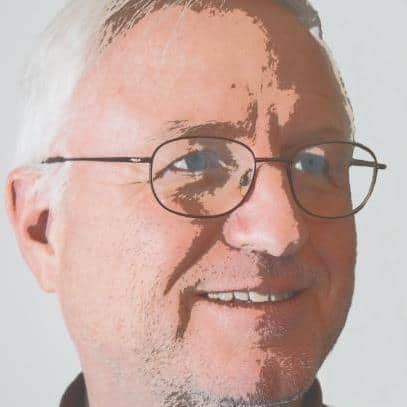 Tom
First, I do it for myself. I need to know, I need some clarity. It is said that the truth will set you free. Are you telling me now that it is the experience of God's love instead that will set me free?
You are good at splitting hair, you know.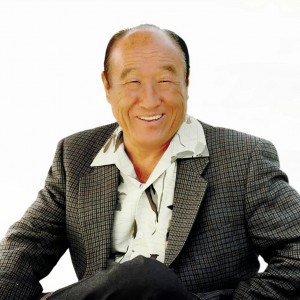 Sun Myung Moon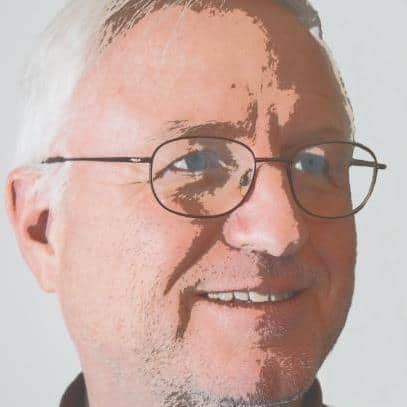 Tom
If Adam and Eve, or whoever there was, really looked like Neanderthals, I wonder if they already had developed grammar in their language to make speech. The Great Apes, like chimps, have a rudimentary language, although not something that humans would call speech. Speech requires specific vocal cords for creating a variety of distinct sounds as well as syntax and grammar, that is, cognitive logic, to imbue sounds with meaning, and then some.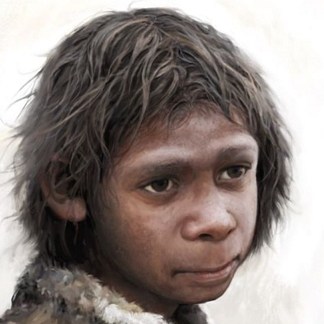 Neanderthal Child
I probably spoke a fair bit.
Perhaps. But have you already experienced some of the ironies of life, do you already understand the contradictions inherent in life? The vagaries and vicissitudes of life and love?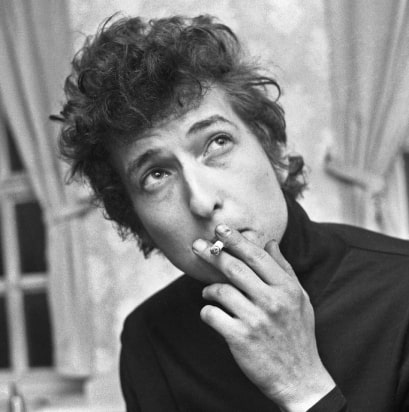 Dylan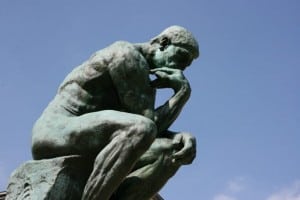 Thinker
Yes, we wonder about that. The word love was probably not in any Neanderthal's vocabulary, they probably did not even recognize that notion as such in their minds or culture. Fifty shades of grey? Nope, perhaps just three or five. Colors? Well, we'll never know, I guess.
How about ambiguities? Plain people hate them, are threatened by them, and simply avoid them. Ambiguities are artifacts of modern life. That is to say that a command "not to eat from the Tree …" is rather complex, full of ironies and ambiguities. A response to that would be possible only via blind faith for people as plain as early man.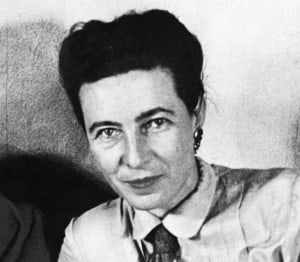 Simone de Beauvoir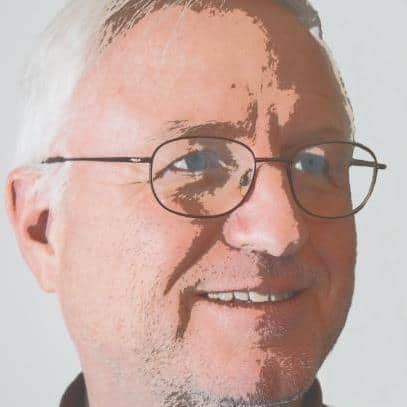 Tom
How can primitive man be told and how can primitive man come to understand, in mind and heart, a command of such gravity, complexity, and reach? Call it blind faith, but is such a command not requiring blind obedience? And who's got that, ever? Blind obedience is a surprisingly complex abstract that only theologians are capable of conjuring up. It is not an observable behavior of any living organism, is it? Of all things, it is the last thing that testosterone or estrogen-driven adolescents can master.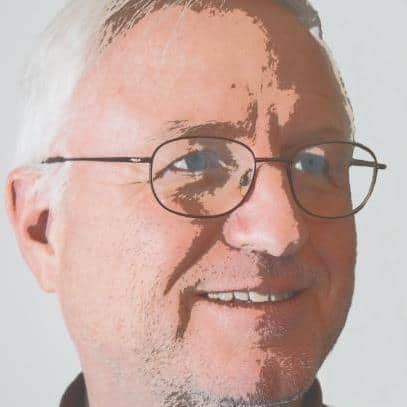 Tom
Really, presupposing blind obedience and building a whole theology of sin and salvation on top of that premise is a case of theological cruelty, of outright human sadism. Theologians of old are the most inhumane people of all, they have thrown more people under the bus than the light-skinned slave owners of the recent past.
Why do I feel like that I am unfairly targeted by you.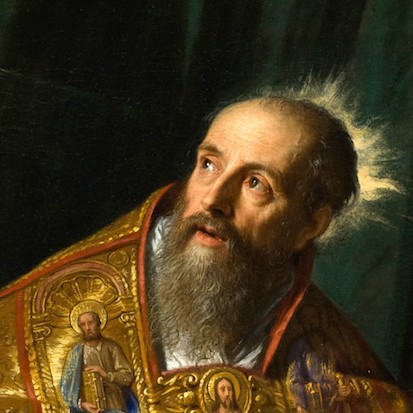 St. Augustine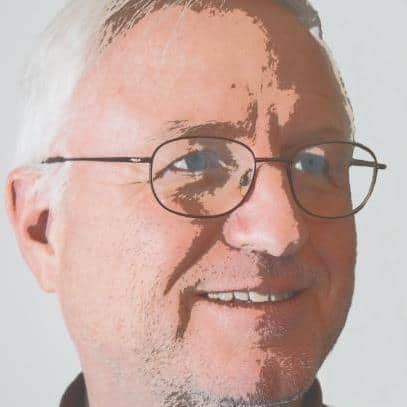 Tom
Mr. Augustine, theology, as a band-aid for a wound, has infected people with a disease far worse than that what had caused the wound.
The commanded behavior of abstaining from sex is not communicable in one or two simple vowels. In chimp society, behaviors are copied by a child from an adult. Adult chimps might demonstrate behavior intentionally, like cracking a nut with a rock, to benefit an offspring. Restrictive behaviors not communicated via verbal instructions are nearly impossible to grasp for even modern high schoolers. Where hairy Adam and Eve really capable of deciding on choices, to a degree that they could be held responsible such as human adolescents are being held responsible nowadays?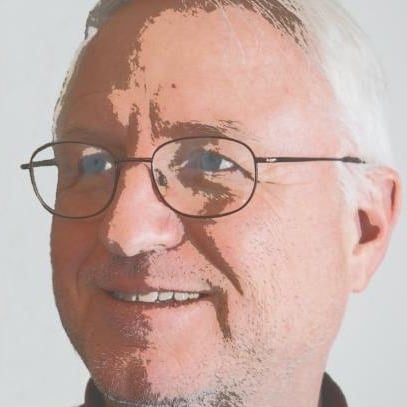 Tom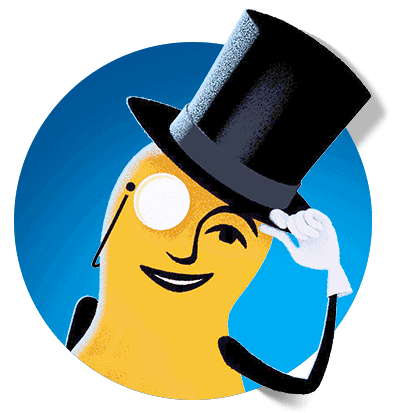 Mr. Peanuts
So, if Adam and Eve cannot be blamed, who can? God is certainly out of the question. Blaming God would be the ultimate sacrilege, blasphemy, and desecration. Doing so would totally undermine Western civilization and question the considerable investment that all of the faithful have already made in their offspring. It's illogical, unthinkable, and is never going to happen.
Tom, be careful. I once said that God is dead and it didn't make me any friends, you know. People do not understand my aphorisms. That is, ambiguity is the opposite of thought-after certainty inherent in simplicity.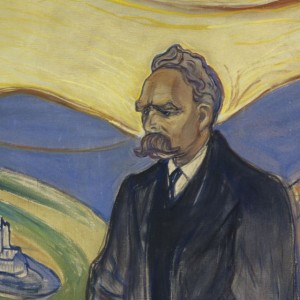 Friedrich Nietzsche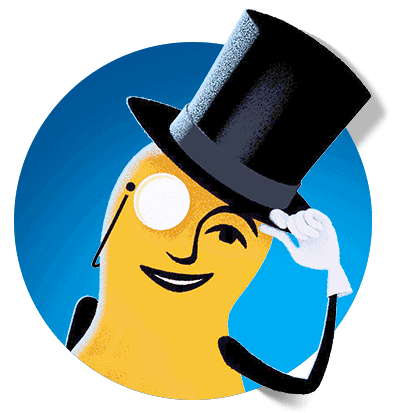 Mr. Peanuts
Oh, yes, there is the devil as well, isn't there? Another mythological figure indispensable for superstitious minds.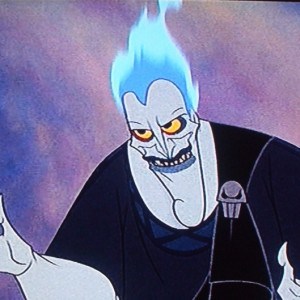 Hades
And the ultimate scapegoat.
Well, yes, of course. The ultimate archetype.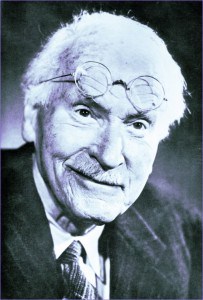 Carl Jung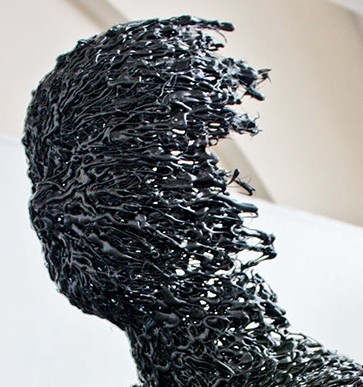 The Shadow
Glad it is not me this time.
Look, I was never blaming anyone. Instead, I took responsibility. I am the ultimate archetype, the ultimate alpha male, really.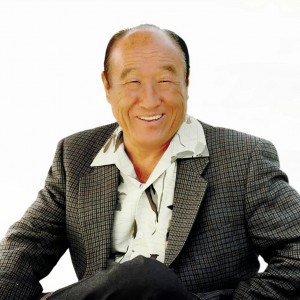 Sun Myung Moon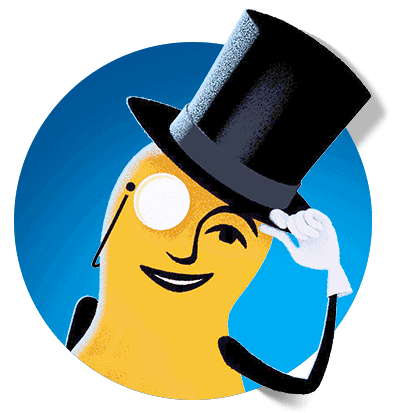 Mr. Peanuts
Rev. Moon, you have done very well, indeed. Few people have had your kind of impact on human affairs. May we call you a sage?
Sure, but it is an understatement. God knows.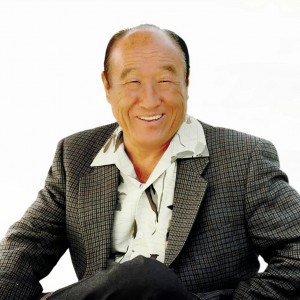 Sun Myung Moon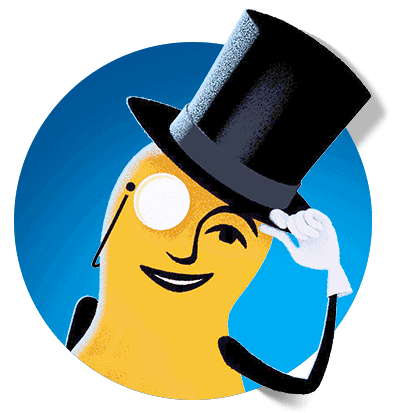 Mr. Peanuts
But you have not told us much detail about the Fall of Man. Or how the world came about other than that God created it. I mean, people have been saying that thing since the days of Abraham, if not much earlier. Granted, you have a special way of reaching out to followers by speaking with beguiling enthusiasm for hours and hours without end.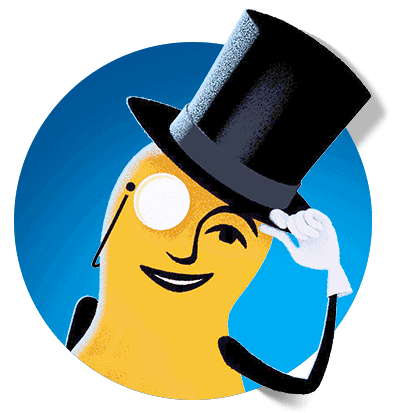 Mr. Peanuts
Instead of being swept away by your amazing style, can people now not look at the substance of what you said?
Why? Trying to tear us down? We are inspired by God's love, you know.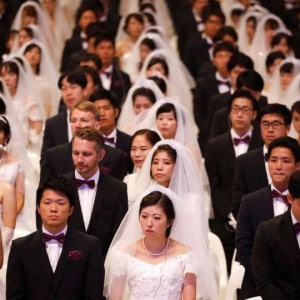 Blessed Couples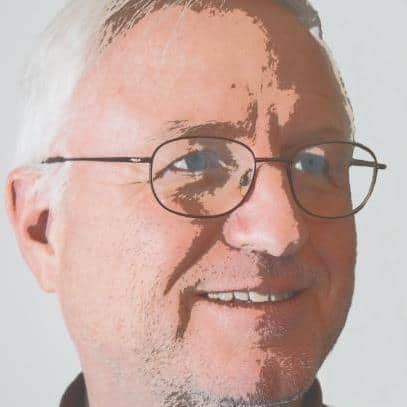 Tom
Sorry, I mean no disrespect. But not putting any substance into context is perhaps misleading. Few people have the time to think critically, most have to put food on the table for their dependents. I am just too curious to let go of looking under every rock.
Which leads one to wonder if the alleged sex between Eve and the archangel was of procreational and/or recreational character. That is, was the sex instinctual or intentional in character? Where Adam and Eve already aware of such a distinction? Does it actually matter?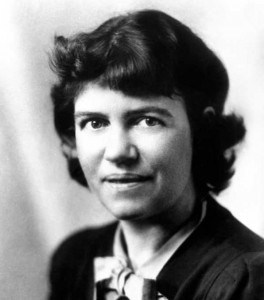 Margaret Mead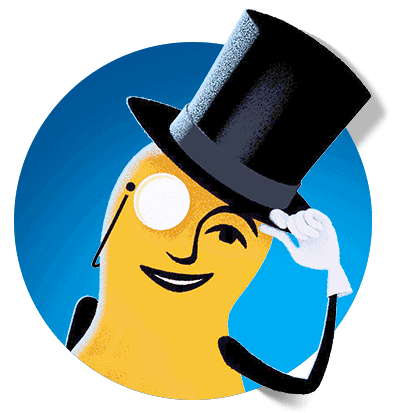 Mr. Peanuts
Well, for the archangel, it must have been a recreational affair since angels apparently do not procreate. For Eve, who knows. And then between Eve and Adam? The entire nature of the Fall of Man narrative seems to suggest that the sex during that fateful event must have been recreational for Eve and Adam, that is, conducted with some intentionality and not just instinctual. After all, we consider them human and not chimpanzees.
Could the archangel claim that the sex between him and Eve then was consensual, although perhaps with a minor? That still would be statutory rape in modern terms. Or was it just an act of bestiality by the angel, with a creature who was only driven by natural animal instincts? C'mon, how can a literal angel have sex with a hairy, adolescent human? The more I think about this, it turns into the most absurd story.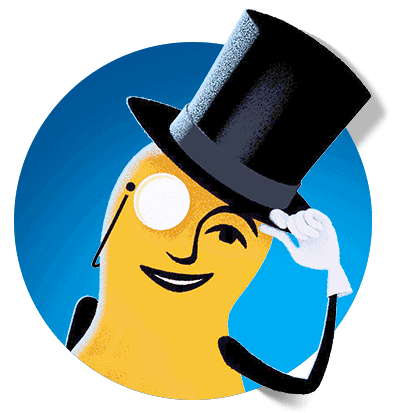 Mr. Peanuts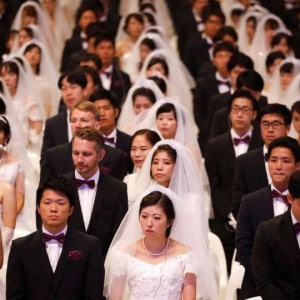 Blessed Couples
Tom, enough is enough. We can't take it anymore, we are out of here.
---
The author of this blog, Tom Froehlich, is a graduate of the Unification Theological Seminary (Class of '83) and is infatuated with musing about the phenomenon of lasting erotic love in human affairs.
Photo credits to: